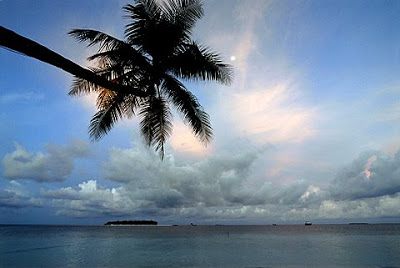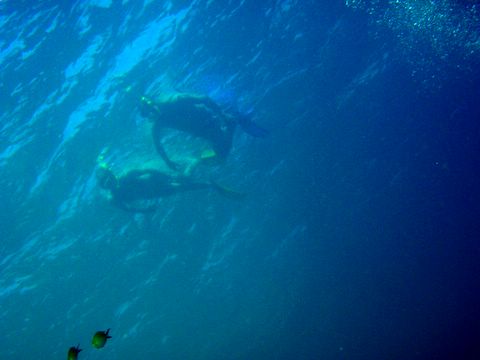 Maldives:above and below the sea

Screening our boxes upon arrival at Immigration was a chirpy young Muslim woman wearing a veil asking what was inside. Canvas paintings I replied. We will have to open the box and look inside she said and so we did. Pulling out one of my already primed backgrounds with colors and maps, she gave it a look and said, "My younger daughter can do that".


And so we began our residency in this paradise of islands surrounded by protective coral reefs and inviting warm waters teeming with fish.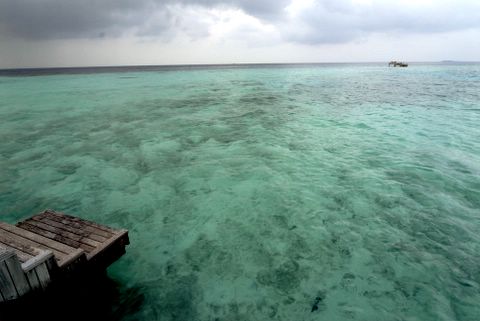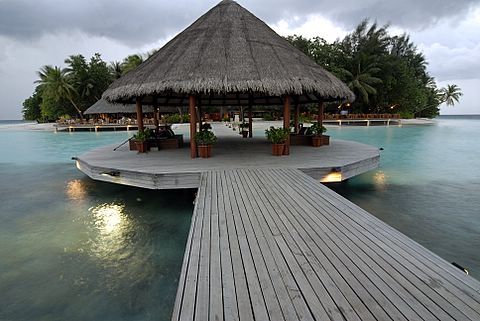 In fact, looking out across any one of the numerous atolls that make up this country, there is not much to see in the Maldives. The horizon offers only a few distractions in the form of little islands with thin lines of white sand that separate the green of the palm trees above from the Prussian blue of the sea below. Even up close, these tiny dots of sand offer only patches of tropical trees with a few huts peppered in between. But it really isn't what is above the sea that people come to the Maldives to see. It is the abundant life below the waterline that is huge.


Angie and my goal was to produce a series of paintings and photos that explored the beauty of Ihuru and Vabbinfaru, the tiny islands, each no bigger than a football pitch, which are homes for the Angsana and Banyan Tree Resorts respectively. Each offered a wooden jetty reaching out to greet guests arriving by boat. The day after we arrived a pod of dolphins swam past us, an obvious sign that plenty of diving was required for an intimate view of what wonders were to be found below the ocean's surface.


So Angie with her camera and I with my drawing slate began diving in earnest and were greeted on our first dive by dancing manta rays. We were paralyzed in awe as four acrobats came swooping in, around, above and below us within inches of our outstretched fingertips- like giant kites gently sailing though space while clinging cleaner fish removed parasites from their milk-white undersides. Clown-fish, Trigger-fish and countless other players participated in the drama, adding color and activity to this giant blue sea stage. It was just another Monday morning in the Maldives.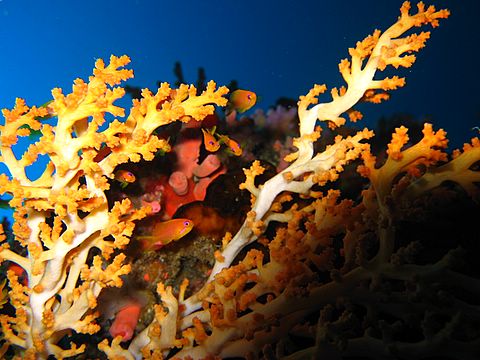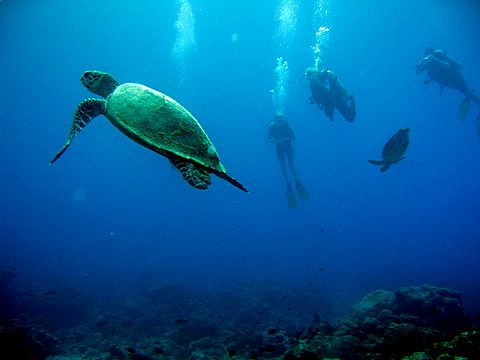 The Sunset Jetty on Vabbinfaru became my studio while we resided on Ihuru. Each morning my commute consisted of a boat trip by Dhoni, a local inner island vessel, across the sparkling blue sea with fish darting below followed by a walk of 100 meters across the diameter of the island from the Sunrise to the Sunset Jetty.




My studio for the month was a table from the banquet department tucked below a thatched roof set upon a wooden jetty protruding into the sea where I attempted to bring the Indian Ocean to bear on my canvases.
Angie on the other hand had a studio stretching the entire length of the atoll with everything inside fair game. Above and below the sea she documented the colors and lives of the local inhabitants be they land or sea creatures.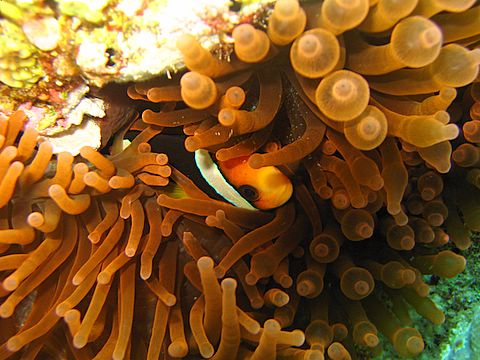 Besides our work, we began making friends and acquaintances with a truly global audience of fellow guests/travelers. We were surprised and pleased to meet again Jan and Kitty who we knew from our very first residency eight years ago in Lombok. We met a dear couple originally from East Germany, another from Istanbul as well as newlyweds from Australia and we were quickly in good company.

In addition, the staff at both Angsana and Banyan Tree bent over backwards to make our stay productive and enjoyable.
Following some glorious weeks of sun drenched days, the monsoon rains finally arrived and it became obvious that these little islands sprinkled across the massive Indian Ocean are not much bigger than the boats crossing the seas, enduring the walloping winds and rains of nature.Were the island sands not
packed above ancient coral reefs we too would have been adrift at sea, blown here and there by the storms that blanket the horizon with rich grey skies.
Once my collection of paintings was complete, 'Maldives: Above and Below the Sea' opened at the Banyan Tree Resort. Opening a show on a tropical island has little of the pomp and circumstance of gallery openings in cities. But we are having no problem
getting accustomed to this simpler style of living.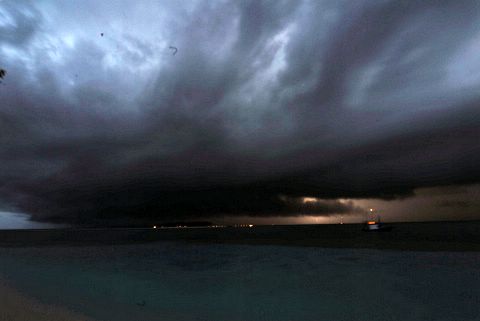 Sitting on an island smaller than a parking lot at Wal-Mart, our perspectives and expectations have shrunk and become more condensed as the essentials began floating to the surface. Sometimes it takes less to feel more while the smile of a Moorish Idol can make your day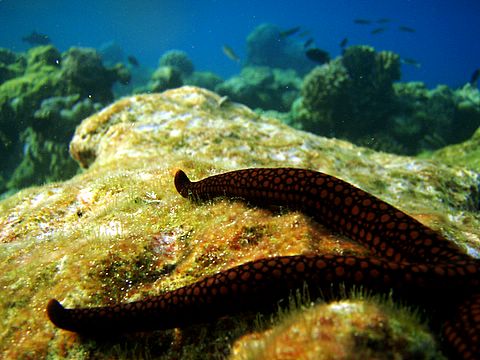 ---