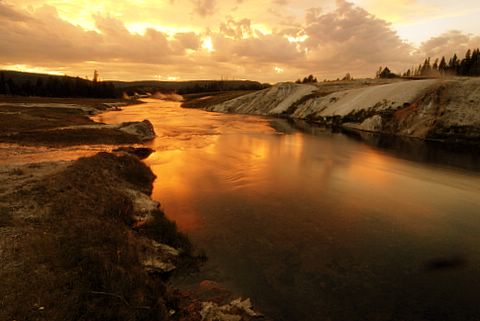 Yellowstones and Tetons
Ten days in the Yellowstone and Teton National Parks would be our first family sojourn in as many years.

Our crew flew into Jackson Hole,Wyoming and drove north


to the geysers of Yellowstone. Yellowstone, two million acres of parkland coined


from the Native Indian's word for the area, is the world's oldest national park.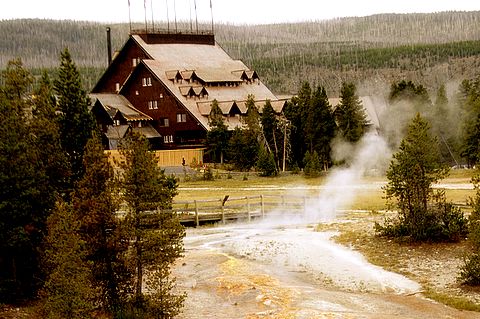 Famous for the geyser called 'Old Faithful' that belches buckets of water and silica on cue, the park also offers lakes the size of countries and meadows filled with bison and elk. It is a thunderous landscape of mountains and meadows where bald eagles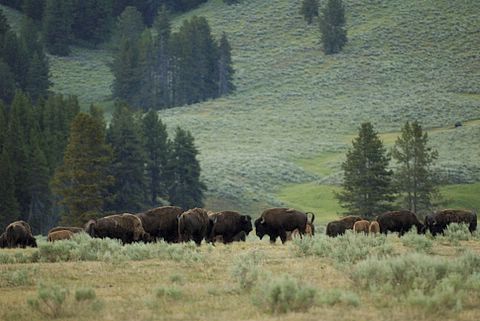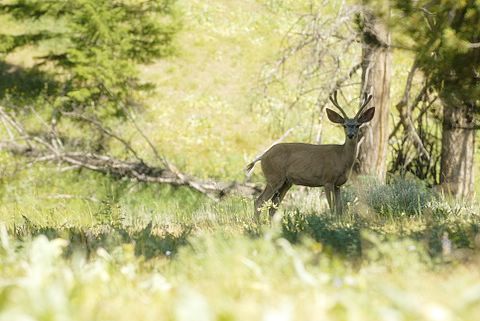 and osprey command the skies and feed on chipmunks and fish below.We head to

the northern reaches of the park with vistas of steep gorges where emerald green streams gurgle and thunder through narrow canyons before falling over ledges and into pools hundreds of feet below.
The blond ochre and salmon peach colored embankments dotted with pine trees and topped with verdant forests offer spectacular views into thevalleys. Trails wander along the fringes of the cliffs where winds and swallows whisk up from the depths of these deep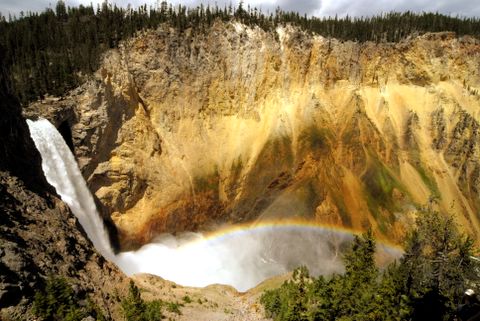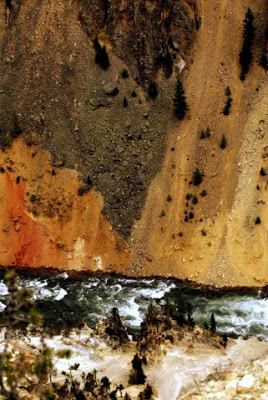 narrow passages. We hike through forest trails, weaving our way from mighty waterfalls to tranquil lakes.Leaving Yellowstone we drive south and into the Teton Mountain range which dwarfs the pancake flat plains that butt up against the steep gray rock walls. Snow tipped peaks like knife blades carving open acobalt blue sky are peppered with lodge pole pines creeping their wayup from the valley below. Moose, elk and bear comb the forests and sip from the rushing

mountain streams that feed into Jackson Lake below. We boat across the lake and climb into the hills, crossing streams searching for views of Hidden Falls and a lookout called Inspiration Point. With Angie off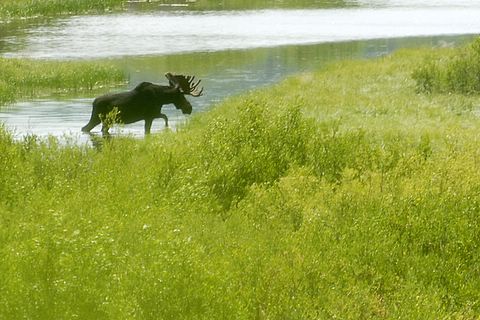 photographing wild moose, I descend on a path less traveled and hike through dense forest with plenty of brush and wild berries. The nearby snapping of a tree branch tells me that something bigger than a squirrel is nearby. Soon a baby black bear

bounces out of the brush and bounds across the hillside above me. So as not to meet an overly protective mother who undoubtedly is nearby, I too scamper down the mountain trail.
Jackson Hole Airport departure lounge windows feature amazing views of the mighty Teton Range. Speckled with dying glaciers, the peaks jut into a baby blue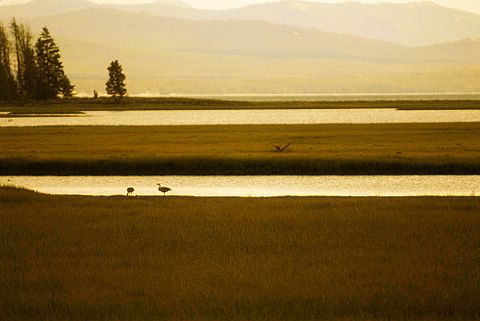 sky where soon our plane will fly. Reflecting on ourreturn to back country trails, I sigh with relief from the reformatting our adventure has done to my urbanized brain.
Open spaces and viewing animals in nature quenches a thirsty spirit. Time between trees reminds us that we don't need more things to be content. Our minds quieted, we feel again the importance and wonder of our loved ones.
---