Ta Gong – Tibet



Three bumpy days drive from Chengdu (China) and we finally stop in Ta Gong. At 3700 meters, one can be excused if breathless after 100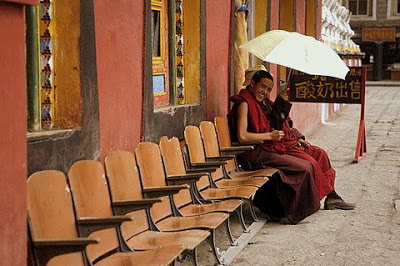 paces. And with mostly local Tibetans in this tiny town surrounding the Monastery, one can forgive the place for not having internet. But what it lacks in oxygen and modernity, the place more than makes up for with its culture and natural beauty.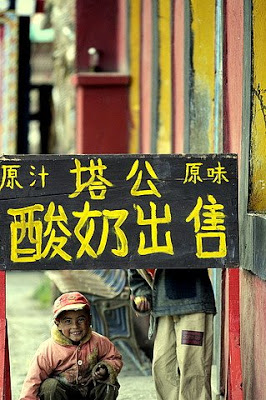 This is the place God invented clouds which tower over the five holy mountains that ring this village. We watch mesmerized as the green pastures beam bright green then muted olive as the sun plays hide and seek behind giant cumulous clouds. In the distance, a young girl armed with a few rocks and twigs corals and persuades a dozen frisky yaks to head home across the cold rushing river.

A burgundy wrapped monk makes his way high up the mountainside towards the bountiful strands of prayer flags fluttering in the evening breeze. On the single main street lined with little provision shops, a few pool halls and restaurants, the local boys and monks ride their motorcycles and buy apples from ladies with bulging sacks of fruit. Around the


Monastery devoted Tibetans circumambulate and spin the many prayer wheels. Mangy dogs sleep wherever, covered with years of life without a brushing.

Ancient wrinkled men and women with wooden faces and hands head home after a long day walking, talking, collecting firewood and praying. This is the Tibetan Autonomous region and is thick with Tibetans and lean on Han Chinese except the dozens of police vehicles andgoods trucks passing through town keeping everything stable and under control.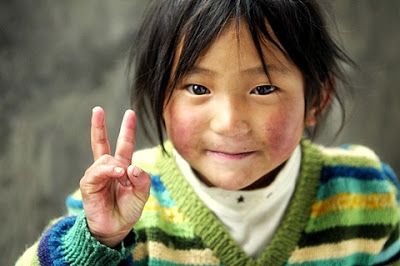 ---