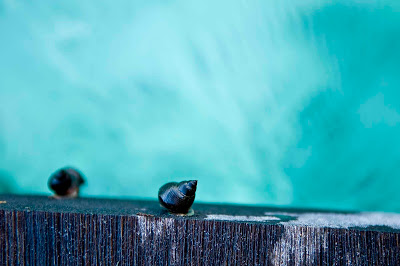 Returning for a second time to feed visually on the magical world of the Maldives, we rediscover white sand trails weaving patterns across the island, connecting the community of secluded bungalows and pristine plunge pools shaded by towering palm trees. We are back to island life where the sky overflows with sunset colored billowing clouds and twinkling stars.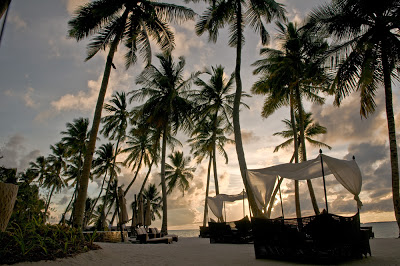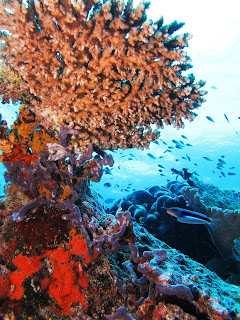 Circled by eagle rays and uplifted by spirited dolphins playing in the waves, the menu of life below the surface of the sea is equally inspiring. Most mere mortals appreciate sea-life with a knife and fork or in an aquarium. But for an hour we are feet under water at the bottom of the atoll, just meters away from six manta rays as they line up like airplanes, waiting for their turn at the cleaning station where sepia and blue fish dart about, cleaning their gills. Like rag dolls fluttering in the wind, we cling to coral as strong shifting currents buffet fish and us about. Ranking at the top of the food chain, we elude the trauma of being eaten alive. We feel so fortunate to be observers here where no barriers separate us from life jostling for position and struggling for survival. Internet is not needed here. We are already in sensory overload.
Welcome to our world.



For more paintings and photos, Check the video below:
---