France 


Returning to the Paris I grew up in, much has changed and stayed the same after four decades. The Eiffel Tower remains, but has digital lights. The metro still runs and still has graffiti. Little dogs are still served at tables in restaurants but there are less of the remains on the streets. And one can still walk for hours and barely scratch the surface of this spectacular town.
We are a week on Rue St Paul, within striking distance of numerous museums, scenic destinations and cozy bistros. Our time is spent eating sights and wonderful cuisine.  The weather this late in the season cooperates and brings out the best in everybody. Our time in this town remind me of how good I had it here in my youth.

We take the train across French fields that Van Gogh immortalized in striking greens and golds a century ago. The scene has not changed though the machinery has. Tracking like a rocket along steel beams we lean and whiz across the fall landscape.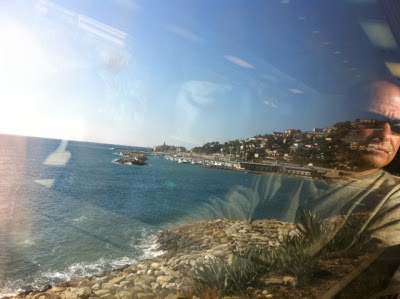 Without agenda or time constraints, we can just be here and now. We observe all that is around like kids on their first train ride out of town. Muffled whispers combine with the quite whirl of our passage through space and time.


We are not really coming or going anywhere. We move while sitting still. We don't really know what the next moment will hold. We only have this instant and all its wonder. The color and compositions fill and empty our vision. The sounds and smells come and go. We let go. We ride on rails. We are the falcon on the fence post scanning the horizon.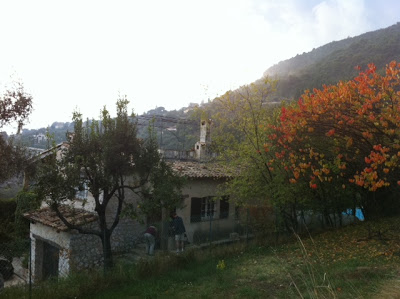 Arriving in Nice, we head north to Tourrettes Sur Loup, an ancient village perched on top of a granite peak. After hundreds of years it still clings to the slopes defying gravity and the onslaught of tourists. Small enough to wander through in a few hours, the stone steps and buildings slipping us into a fairy tale.

We travel the area to other villages and sights. We visit the coast and swim in the sea where celebrities and fishermen share the bounty.  One can feel why the wealthy and Hollywood directors have glamorized this region. There is so much butter in the sauces and such richness in the light.

---