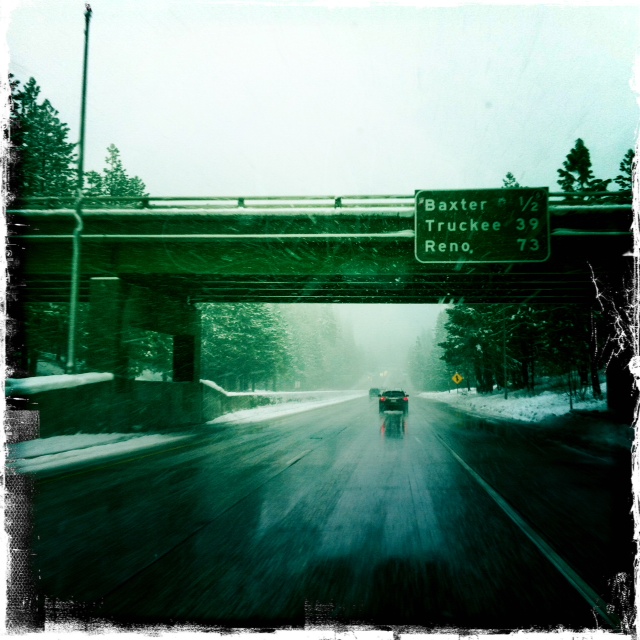 The mass exodus from the Bay area towards the ski slopes of Lake Tahoe resembled a scene from an Armageddon movie. Complicating the situation were the icy conditions requiring drivers to put chains on their tires. The ride, which normally takes three hours, stretched into seven. But with a full moon illuminating the snow capped Sierra Mountains, we arrived at our lakeside home for a week of skiing.

Sit-down skiing is a relatively new sport and I only started participating after concluding my Paralympic swimming career in 2000. As a warm weather athlete, cold snow took some getting used to. I was also not used to speeds in excess of 44 mph while barreling down a slope strapped to a bucket perched on top of a shock absorber with a single ski below. Skiing yearly at Lake Tahoe's Alpine Meadows, I took the sport seriously and progressed from intermediate to some more advanced slopes without breaking any bones.

After a recent five-year hiatus from the sport however, punctuated with one shoulder surgery, in was wise to gingerly approach the slopes and our first runs. But slowly we regained our confidence and were soon carving down the mountains through a luxurious landscape of snow covered pine trees and steel-grey lake views.


Maneuvering the sit-ski takes some patience. It is all too easy to let it get away from you as while bouncing from one snow mogul to another. Carving into turns and through slopes, it is exhilarating to be moving so fast downhill without a motor. The silence in the pines is only interrupted by the 'puff puff' of the ski as it slides through the snow. We rejoiced in the moment, the views and the magic of moving through nature with bald eagles circling overhead.
---