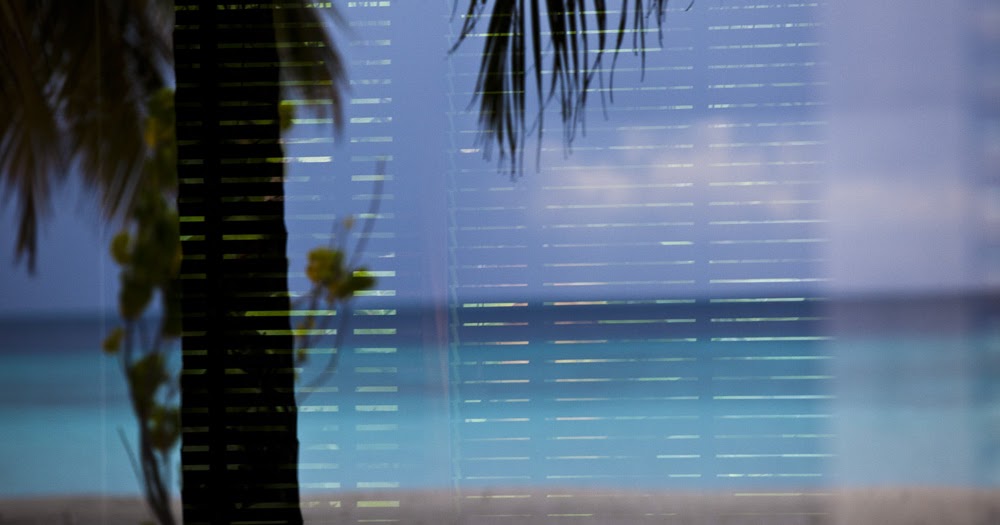 Most guests arriving at the resort come from big busy lives, jetting in for some moments of rest and relaxation. While it may take some time to dissipate the momentum created in the modern world, eventually island life and nature accept us humans back into the fold.
It's the details here that stand out. The lizard doing push ups on the palm tree. The doe doe bird kooing and strutting around the villa pool. The great blue resident heron who stands as sentry by the jetty. Little white and beige hermit crabs scurry around on the beach below the hammock where we mere mortals reconnect with ourselves and this great big playground of nature.
Diving into the sea, we come face to fin with turtles, rays and fish of a thousand colors and shapes. Sea worms poke their heads up out of the sand, exploring this world far below the waves and away from our busy lives back home on land.
For a month I paint and teach. The works start out realistic before evolving into more gestural representations of sea life and island living. My students come from all walks of life. But all of them tap into this special energy where nature and humanity mix like paints on a canvas, merging into a work of art.


---